Wooden Windmill Garden Decoration Statue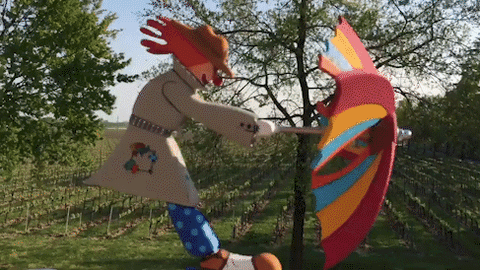 (Since it is a handmade product, it takes a long time to make. In order to ensure the quality of the product, our delivery time will be extended by 5-7days.)
❤Attracting Other Birds: The windmill of the gyro clown rotates freely in your garden/yard, attracting other birds in nature to stop.
❤Design Inspiration: The clowns and windmills are children's favorites, and the inspiration for our work comes from this. Through the continuous exploration and R&D and production of our team, we finally realized that we can perfectly show the clown.
❤Ensured Product Quality: Stainless steel column, waterproof, anti-rust, color drawing, bright color, long color retention time, based on the principle of precious artwork, so each of our products are handmade to ensure product quality.
❤Great Attraction: This can attract neighbors to appreciate the scenery, and add colorful works to your house.
❤Unique Handmade Product: Each piece of the whirling clown windmill flying in the wind is a unique handmade product. This is a work that can add bright colors to your home.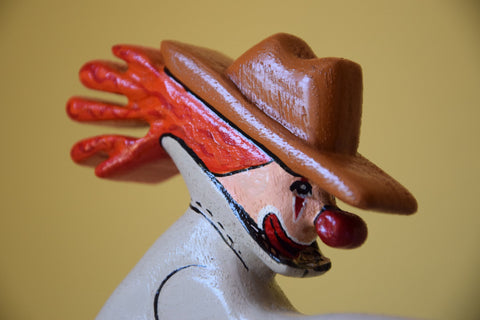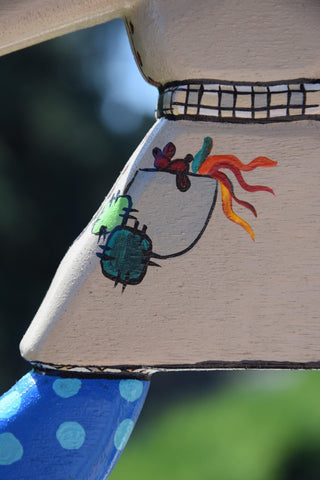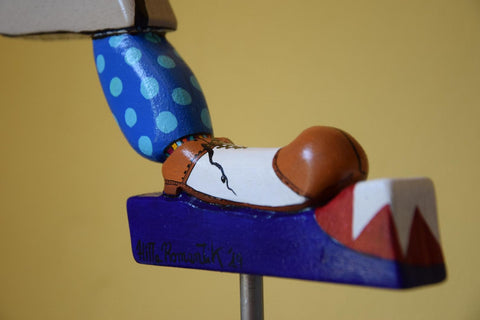 Specification:
Material: wood
Size: the body of the clown is about 32 cm/12.60inch long and about 33 cm/12.99inch high.
Wings: about 19 x 19 cm/7.48 x 7.48 inch
Weight: about 300 grams
Shape: round carving
Location: outdoor green space/park. 

Packing List:
1 x Gyro Clown Windmill
Note:
1. Due to the lighting effects and shooting angles, there is color difference in the product, please understand.
2. Due to manual measurement, there is a tolerance in the product size.